//
//
IT Systems Selection and Implementation
IT Systems Selection and Implementation
Companies cannot remain competitive without implementing robust software systems like enterprise resource planning (ERP), customer relationship management (CRM), supply chain management (SCM), and HR/human capital management (HCM). These systems provide invaluable insights that are critical for many businesses today.
You can trust that JC Jones will recommend the best software system for your organization's needs because we are business-driven and system agnostic. Our overarching goal is to make sure your business requirements are met within an implementation framework that ensures on-time and on-budget deployment.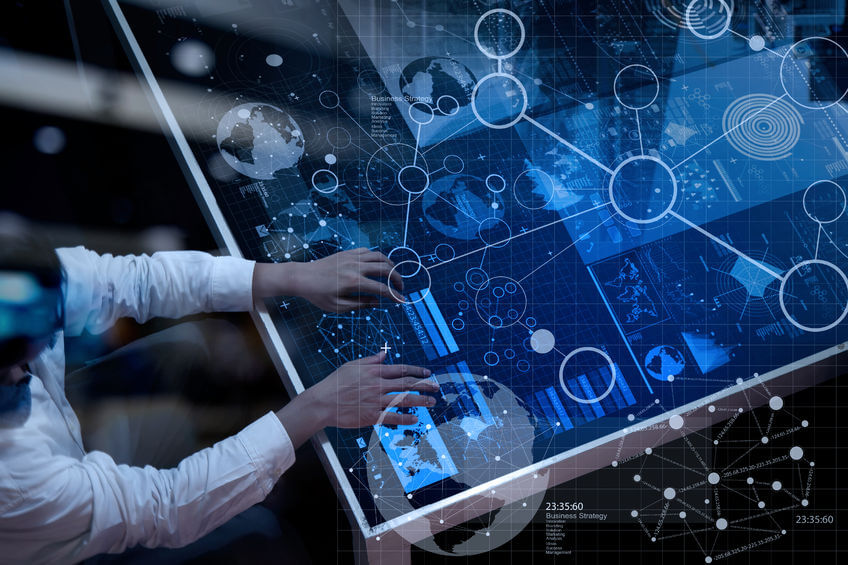 Business Driven Approach
Our approach focuses on your business goals, not just your IT needs. We work with you to understand your business and apply our vast software provider expertise to provide you with a succinct list of viable options for your organization to explore.
System Agnostic
Because we put your business needs first, we won't cut corners and recommend a system simply because we have worked with it before. Although JC Jones has worked with all major software providers, we are not in partnership with any one solution and therefore do not favor one over another. We complete our entire rigorous software evaluation and selection process with each client to find the solution that best complements your business.
Efficiency
Our methodology ensures that proposed solutions match your business needs. We've done this before (many times) and work to ensure time, money and human resources are used in the most efficient manner possible.
Experience
Our team of seasoned professionals has experience working with hundreds of software providers for dozens of applications.  We know how to communicate, plan, and negotiate with them to help you reach optimal levels of success with your system selection.
Productivity
Our team will help you get your new system up and running at maximum power quickly and seamlessly.  You will receive a designated project manager whose experience ensures your project stays on time and your new system is used to its full capacity.
Profitability
By ensuring you select the best-fit system for your application, and providing you seasoned professionals, JC Jones works to make your operations even more profitable by integrating a powerful and modern IT system into your organization.
Data Analytics and IT Services: Areas of Expertise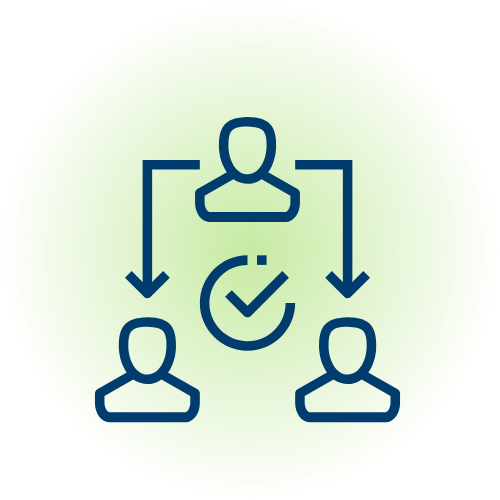 Interim IT Management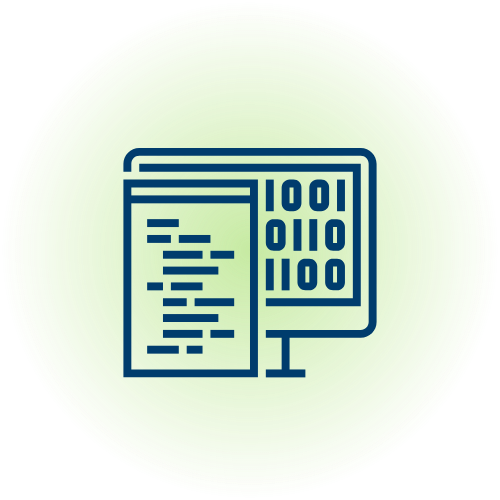 Data Analytics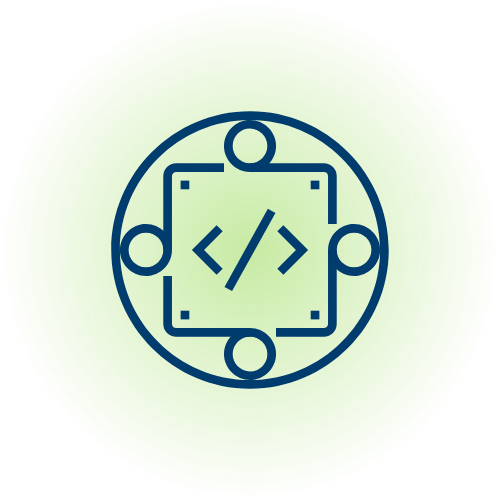 IT Systems Selection and Implementation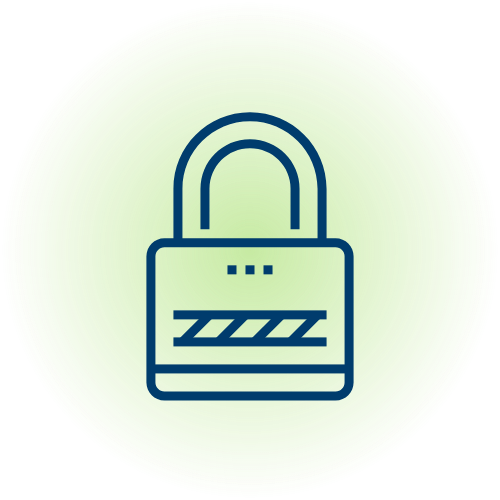 Cybersecurity
Our Software Evaluation and Selection Process
Project Administration and Needs Assessment
Our process starts with establishing an executive sponsor and core project team. We then perform business needs assessments and gap analyses, including interviewing process owners and subject matter experts from related business cycles as well as documenting the business processes and functional requirements of the business. 
These first steps help us understand your business and pinpoint its needs so that we can create a personalized systems selection process that will result in the optimal enterprise software solution for your goals.
Once we understand the current landscape of your business, we will build software specifications and identify the best-suited software vendors for your business needs.
Crafting the Request for Proposal (RFP)
The next step is qualifying potential vendors and defining evaluation criteria. We then prepare and distribute a comprehensive request for proposal (RFP) using our unique JC Jones template. 
Some criteria our templates can evaluate include the following: 
General Capabilities

Job Cost

Fixed Assets

Payroll

Budgeting, Planning, and Forecast Integrations

Contracts

Inventory

And More… 
We also keep track of all vendor contact and product information, RFP responses, and reasons for withdrawal (when applicable). Our templates allow us to see at a glance which vendors are still in the bid and their greatest strengths and weaknesses.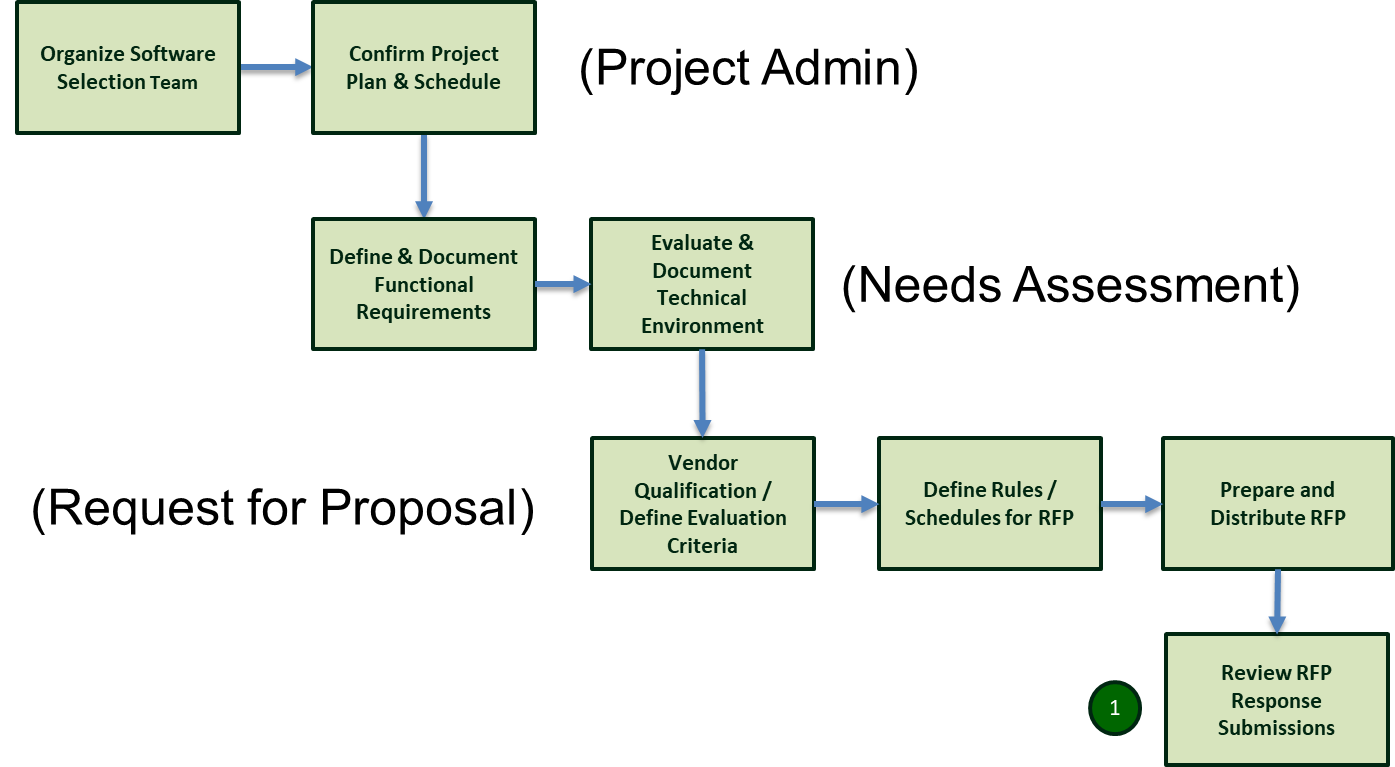 Narrowing Vendor Choices and Custom Demonstrations
Using our templates, we determine the selection team's rating of each vendor to prepare a ranking of the vendors and establish a short list.
We develop demonstration scripts as the foundation for customer-driven demonstrations and software analysis. This allows us to conduct product demos in order to validate key elements of each short-listed vendor's RFP response and evaluate product implementation and hardware requirements. 
Final Systems Selection
The last step is requesting final RFPs and then negotiating with the final contenders. We are experienced and equipped to lead your vendor negotiations so that your business maintains a competitive bid process through these final steps.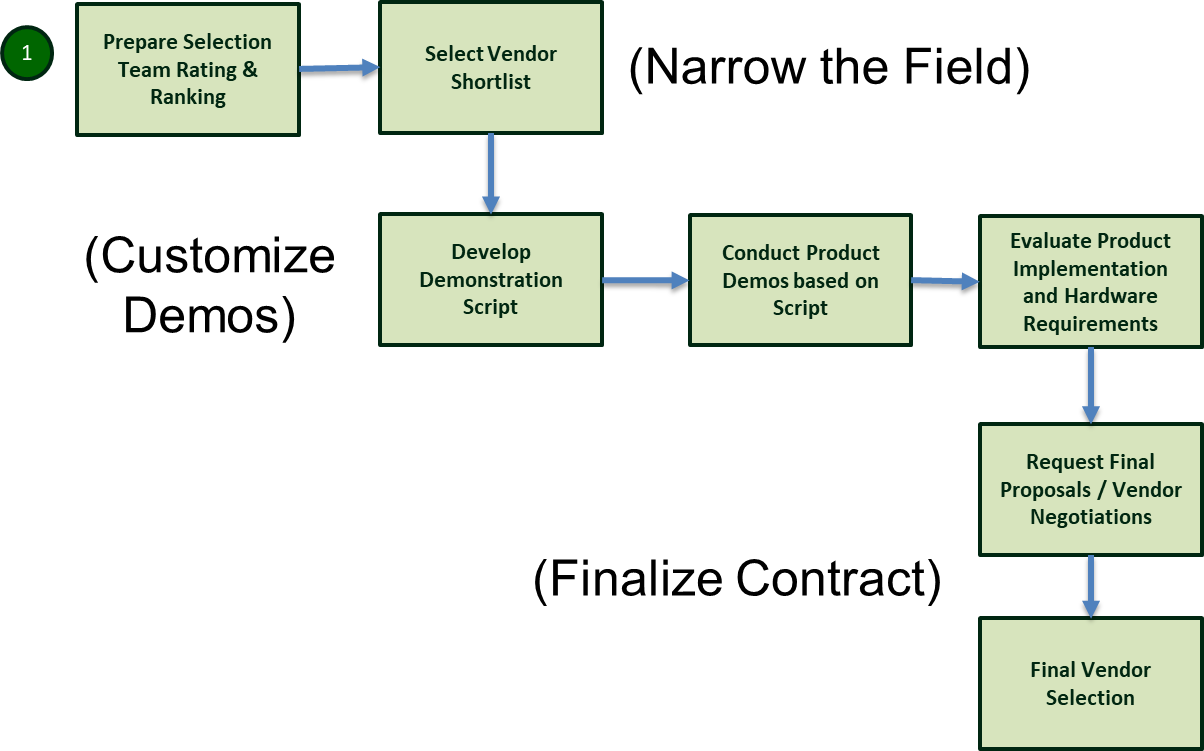 Software Implementation
The goal of our specialized software implementation process is to make sure the transition to your new system is smooth and that your new system works as expected. We start by establishing a core team, defining the project, and establishing planning protocols. 
We then train the core team, revisit the business requirements in the context of the system's capabilities, and create a data migration plan. We also customize the system's configuration and reporting.
Once our plan is approved by management, we move on to the next steps:
Interface set-up, conversion development, systems configuration, and data migration

Regression analysis and user acceptance testing

Readiness assessment and transition planning

Conversion and end-user testing

Go live

Post production support